川观新闻记者 王云 四川国际传播中心 赵雨祺
晨曦、云海、花海、古城、人潮……闹市中,古院、古树、老人、专注、制陶……
Dawn, sea of clouds, sea of flowers, ancient city, crowds...
Downtown, ancient courtyard, old trees, old people, concentration, pottery...
Oh, my God!如此唯美而又富有超强冲击力的画面,引得海外观众不断点赞、转发。1月25日,一条凉山州会理市的中英双语短视频,通过四川国际传播中心在海外的全域多场景海外社交平台账号矩阵传播,在海外社交平台引起广泛关注,会理美丽的自然风光、千年古城的历史底蕴以及非物质文化遗产的制作技艺等,一一呈现在海外观众眼前,展现了古城会理的国际范儿。
Oh my God! Such beautiful and magnificent scencery attracted a large number of likes and sharing on social media platforms overseas! On January 25, a short Chinese-English video of Huili, Liangshan Prefecture, was released through the Sichuan International Communication Centre's overseas social media accounts. The video showing the beautiful natural scenery of Huili, the historical heritage of the thousand-year-old city and the techniques of creating intangible cultural heritage items, has successfully attracted foreigners'attention. Netizens said, the video represents an international style of the ancient city, Huili.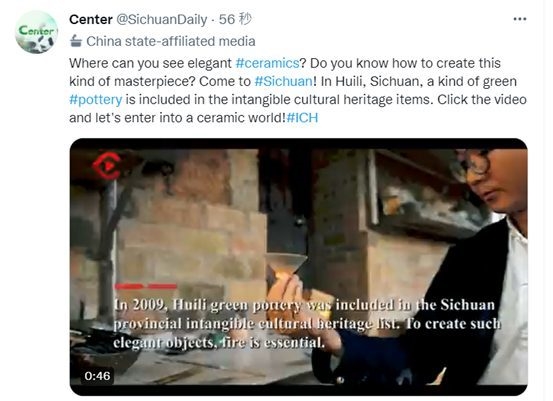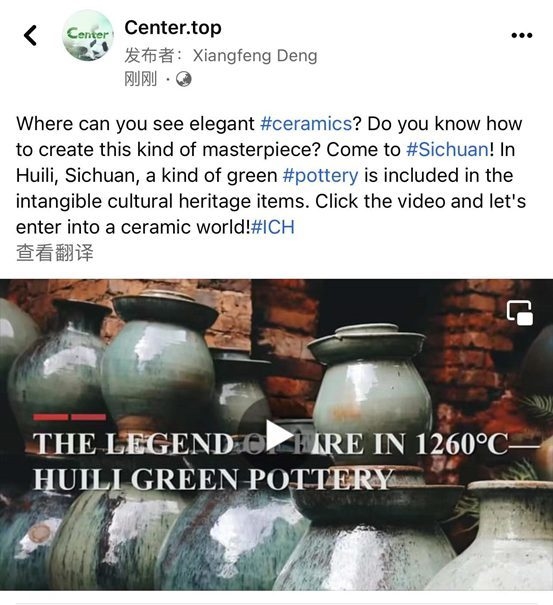 古城历史文化的厚重与现代时尚元素的强烈冲击,更凸显古城岁月的积淀与城市的包容。千年古城通过海外传播迈向世界,展现新姿新韵。
The contrast between the profound historical culture and the fashion elements of the ancient city highlights the unque "personality" and "inclusiveness" of the city. Now, the thousand-year-old city is showcasing itself to the world through international communication, with its new look and charm.
四川国际传播中心是四川日报报业集团运营的国际传播专业机构,以"讲好四川故事,传播中国声音"为宗旨,以"建设海外传播矩阵平台、加强国际媒体联络、拓展国际合作传播、推广四川国际形象和提高国际传播能力"为目标,以移动传播、视频传播、社交传播为抓手,对内整合川观新闻、封面新闻和四川文传优势力量,对外联动国际传播各个领域,布局有影响力的海外渠道,影响有影响力的主力人群,构建境内与海外传播的融媒体生态,助力四川加快形成全方位、宽领域、多层次的大外宣格局。
Sichuan International Communication Center (hereinafter referred to as "SICC") is a professional international communications organization operated by Sichuan Daily Press Group. SICC has taken Experience China via Sichuan Eyes as its slogan and central principle, and is committed to its mission statement of Building an overseas communication matrix platform, strengthening international media exchanges, expanding international cooperation communication, promoting Sichuan's international image, and improving international communication capabilities. Based on mobile communication, video communication, and social communication, SICC internally integrates the considerable strengths of Sichuan Observation News, Cover Media, and Sichuan Culture. Externally, it links a variety of fields in international communication, deploys impactful overseas channels, reaches major influential groups, and constructs a convergent media system for domestic and overseas communication. In this way, it assists Sichuan in accelerating the formation of an all-round, wide-ranging, and multi-level external publicity pattern.